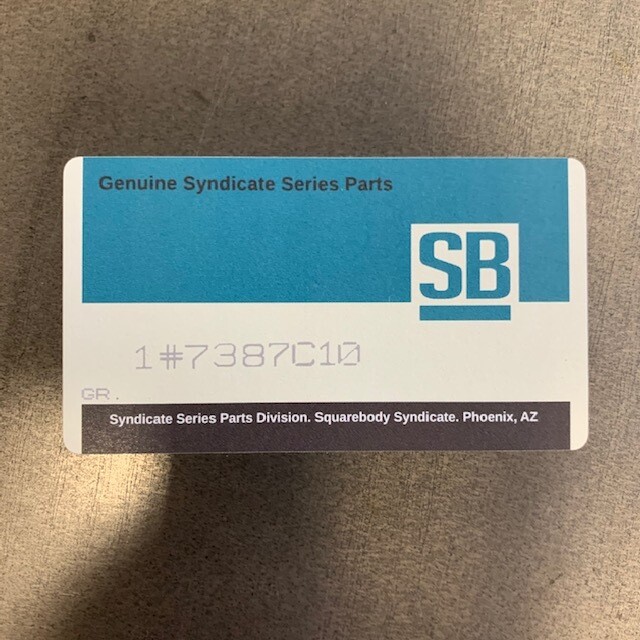 NOS "Genuine Syndicate Series Parts" Label
87672
Product Details
Brand:
Squarebody Syndicate
If you're a true GM enthusiast then this decal will get you excited, just putting this on a brown box and placing it on your shelf will make you smile.
Measures 4" wide and 2.25" tall.
Please note these were a very limited production and will not be printed again.

Save this product for later