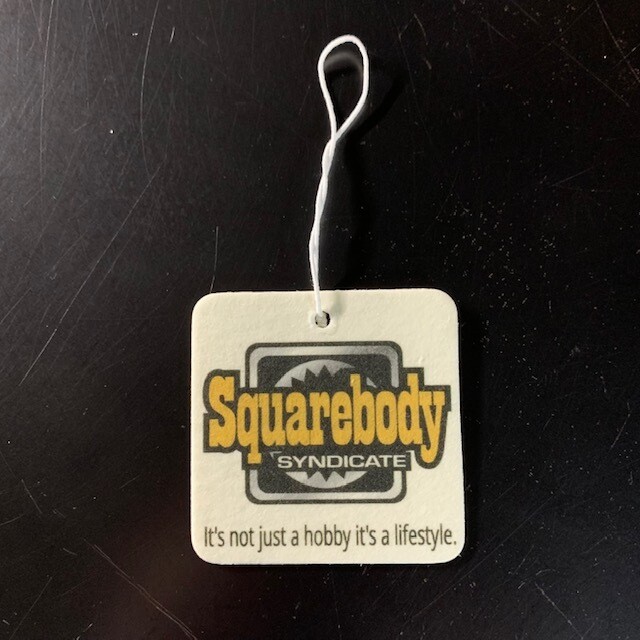 Retro Vanilla, Air Freshener
90002
Product Details
Squarebody trucks all could use this little Vanilla gem that reads " It's not just a hobby it's a lifestyle." Your girls will appreciate it too!
Measures approximately 2 7/5" wide and 2 7/5" tall.
AIR FRESHENER HANDLING RECOMMENDATIONS Air Fresheners once removed from the cellophane wrapper must be hung freely and not placed in contact with surrounding materials such as painted surfaces, plastic, leather, fabric, wood and all other materials. CONTACT WITH SUCH SURFACES WILL RESULT IN DAMAGE. Squarebody Syndicate is not responsible for any damages caused by any use of its fresheners. Place air fresheners in areas that do not block your vision. Insure that strings are tied securely, hung with care, and are mounted securely to prevent air freshener from touching all surrounding surfaces, hang freely. Place in areas where a fallen air freshener will not damage the surrounding surfaces. Keep away from children and pets. As with all air fresheners, if ingested, seek medical attention.

Save this product for later