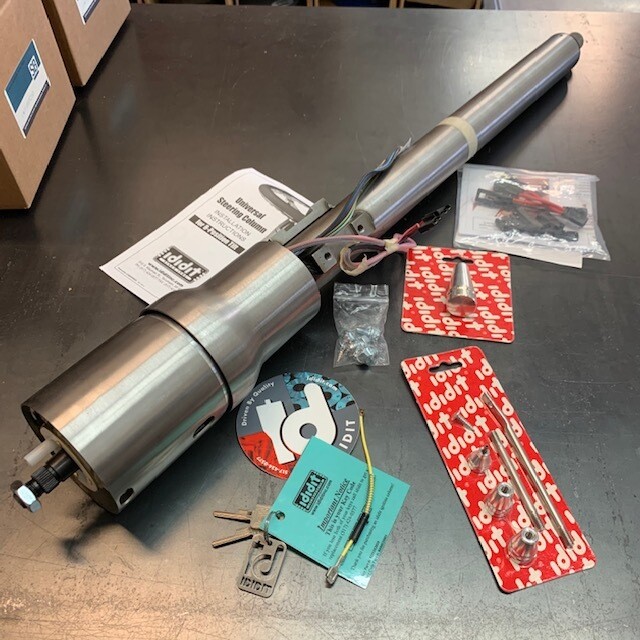 Tilt No Shift (For Floor Shift Trucks) Shortened Column
10210
Product Details
Tilt NO SHIFT (for Floor Shift Trucks) with ignition 73-78 Syndicate Series by IDIDIT shortened steering column also fits 79-87 and 89-91 Blazer or suburban's with optional switch additions.
Squarebody Syndicate and Ididit teamed up to create a custom steering column 2' shorter than the factory column. Each Chevy Truck column installs in the same location as the old and includes everything you'll need for flawless installation. These quality shortened tilt columns will make your driving experience that much better and look better as well.
Optional switches needed if your factory column has a multifunction switch that controls your high beams and wipers.
https://www.squarebodysyndicate.com/store/IDIDIT-S...

https://www.squarebodysyndicate.com/store/Dimmer-K...
Column length is 33" factory is 35"

1" 48 spline factory shaft

Use original floor and dash mounts
4 way flasher
Horn
Keyed ignition
Self-cancelling turn signals
8 position tilt

Available in Black powder coat.
Syndicate Series are only available through Squarebody Syndicate.
Please note prices are based on finishes:
10% restocking fee for returns on syndicate series parts. Must be returned 30 days of order date!

Save this product for later